Get a cost-effective and simple to manage website setup quickly when you purchase WebMaker. Distribute information, promote your company or sell products online. Everything you need for your online business. ...

Purchase additional plug-ins for your WebMaker site. Instant purchase and instant availability online. For a full list of plug-ins initially purchased with your version of WebMaker and a description of ...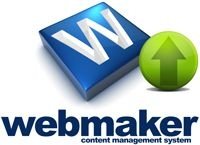 Use our Upgrade and Renewals section to add additional storage, increase your bandwidth to allow more page views per month or to renew your domain name registration or website hosting.